Is YOUR shelter in need of help finding homes for puppies – kittens – young adult smaller friendly dogs??
Our shelter might be able to help!  Ever wonder just how busy our small shelter can be? When we say adoption days can be extremely busy most other shelters don't truly understand until you can see for yourself. We posted this great video (BELOW) which was actually filmed by a wonderful family who was in line for several hours waiting to adopt – they were the 28th car in line (out of over 90 cars)….we thank them for taking time to take this video, and are happy they DID get to adopt the same day!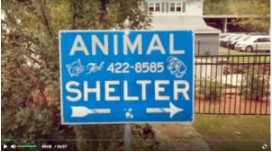 Our shelter has been doing high volume transport programs since February 1999…. Even back when many of the groups (who are ALL now doing their own transport programs) viciously criticized us for taking dogs and puppies from out-of-state….we were doing it! All while maintaining a 100% compliance rate on spay/neuter PRIOR to adoption! We've certainly learned a lot over almost 2 decades and tens of thousands of animals that have been saved from certain death or euthanasia.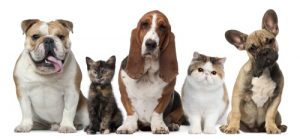 The Sterling Animal Shelter is currently open to developing multiple partnerships with other organizations in need to transport pets from overfull shelters/rescues to our shelter facility in Sterling, MA.
What is the Shelters Transport Program? Our transport program is a collaborative effort between OUR SHELTER –ANIMAL SHELTER INC (aka Sterling Shelter) and other potential partner rescues/ animal shelters that are in need with placing overwhelmed organizations who care for canines and felines.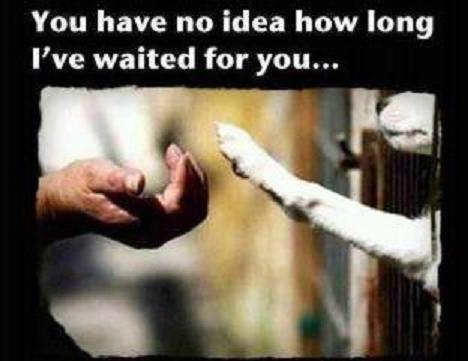 For Participating agencies who are interested in a partnership with our shelter – our shelter has been doing high volume transport programs since 1999 and still continue to work with the same rescue groups, shelters and animal control officers from Virginia, Puerto Rico, Louisiana, Texas, Georgia, NC and additional groups throughout the south as needed.
Once a partner shelter/rescue commits to working with our shelter to transport pets in need to our shelter we'll do our best to help facilitate transport to our shelter located in Sterling, MA.
What are the benefits of participating with our shelter? For ALL pets our transport program is an option for overfull shelters/rescues that have adoptable dogs/cats who will receive the services they need from a capable agency quickly and efficiently.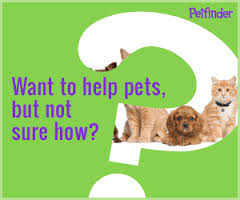 MOST IMPORTANTLY – That means faster, better care and more lives saved. We can offer YOUR shelter/rescues pets medical care – spay/neuter and micro-chipping PRIOR to adoption thanks to our shelters onsite veterinary clinic.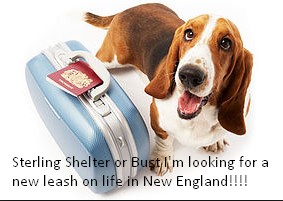 For POTENTIAL Partner Agencies This transport program will significantly help your over burdened shelters/rescues with pets in your facility, reduce your euthanasia rates, allow your shelters to open cage/kennel space, and for your organization to dedicate more time, resources and money towards other animals in need and any programs you are in need of for your own rescue?s programs. Our shelter is willing and able to do spay/neuter in our on-site vet clinic, micro-chip all animals, and find loving lifelong homes PRIOR to adoption. Our shelter is fortunate to boast a 98-99% placement rate year over year.
When partner agencies agree to work with us on a transport program to send pets to our shelter each organization must be willing to follow our shelters protocols and transport requirements in order to help our shelter serve pets in need while keeping our shelter pets healthy. Most important for OUR SHELTER and the health and well being of animals in our care, we have very specific transport guidelines PRIOR to transport to our shelter. (see additional info for transport protocols below)
Our shelter will provide free of cost to the partner agency any additional necessary medical care post transport – including but not limited to spay/neuter, micro-chipping, updating or finalizing any medical care/vaccines, parasite prevention (internal/external), fecal test and de-wormings and any other needed treatment will be provided by OUR SHELTER at OUR COST.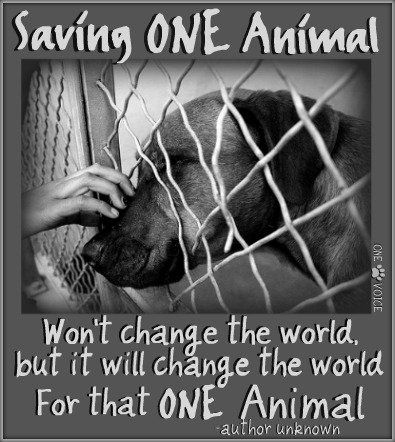 For Our Shelter Transport Groups Our shelter will allow for seamless, efficient communication of needs to a wide group of agencies. Any groups seeking assistance will have one point of contact to get help, rather than calling or emailing multiple agencies. We are open to helping multiple shelters/rescues in need as long as they can follow our PRE TRANSPORT REQUIREMENTS. Which is very important, we just need to reinforce any potential groups that wish to send pets to our shelter have the ability to meet our pre transport protocols (see below for pre-transport protocols and requirements your group must do PRIOR to sending). After doing high volume transports since 1999 we have saved THOUSANDS OF PETS EACH YEAR THROUGH THESE PARTNERSHIPS and have based our protocols on almost 2 decades of experience, as well as the gold standards set by national organizations training shelters nationally on the best transport practices from UC Davis Shelter Medicine – AAHA – HSUS – ASPCA and other nationally recognized pet related groups.
Simply put, our shelter will be able to help YOU save more lives and further reduce euthanasia. It's a WIN/WIN/WIN – your shelter/rescue has the opportunity to re-home pets safely into loving homes in New England – our shelter can help potential families add a furry new family member!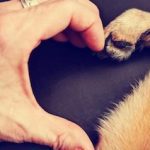 All pets transferred to our shelter, will have all necessary medical services completed prior to adoption (including spay/neuter and microchipping)
What are the steps for an agency to participate in our shelters transport program? Interested partner agencies must complete an agency profile questionnaire (ATTACHED IN OUR PROTOCOLS/PROCEDURES PACKET BELOW) and agree to upholding our shelters PRE transport protocols (listed below)
Commitment to providing high quality of life to all animals in care
Expectation of open, supportive and honest communication on pets being send through the transport program – NOTE WE DO NOT AND CAN NOT ACCEPT AGGRESSIVE ANIMALS or WOUNDS OF UNKNOWN ORIGIN and ANIMALS WITH BITE HISTORIES.
Responsibility to honor commitments made within agreed upon time frames
Commitment to maintaining confidentiality
Endorsement of and adherence to our code of conduct from PRE-DURING-POST TRANSPORT for each transport sending shelter/rescue utilizes.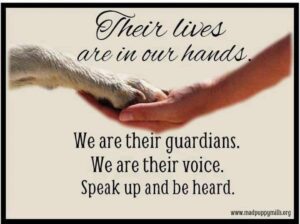 Things YOUR group must be willing to do prior to transport and to help us with:
Making sure all pets receive all pre-transport required medical care (all listed in

TRANSPORT PROTOCOLS

)
All pets must receive health certificates

PRIOR

to transport
No pets with aggression/are sick/have bite histories
No pitbull/mixes or wolf hybrids
MOST IMPORTANTLY YOUR GROUP MUST BE WILLING TO HELP OR ASSIST IN TRANSPORT  either by having a group to help with transporting pets to our shelter in Sterling, MA (paid or unpaid we will work with you and the transport group on pricing if you know of transporters please let us know that too OR having a driver/s willing to meet at a pre-arranged specific transport location to meet our driver/s.
Ideally your group will be able to send a MINIMUM of 20+ animals to make this transport financially worthwhile for both our group and yours. We encourage you speak with other local shelters/rescues in your community in hopes you can develop life saving partnerships to send pets to New England. This program is a great opportunity for you to reach out to other local shelter/rescues in your community, and is a wonderful opportunity for your group to create a long standing collaborative partnership to save more animals lives.
Interested in partnering? Have any questions? – PLEASE email:
Leigh Grady – Executive Director @ the Animal Shelter Inc of Sterling, MA
17 Laurelwood Road  Sterling MA 01564
We also encourage you to check out our shelters website

sterlingshelter.org

to learn about our many dozen programs offered for pets and people.
Check out our on-site vet clinic sterlingshelterclinic.org

–

providing low cost spay/neuter and other surgical

procedures

for pet owners in New England beyond – we can s/n your dog/cat/rabbit/mice/rats or piggies!
And some of our social media accounts

https://www.facebook.com/thesterlinganimalshelter/




For long term partners and groups that send regularly we have separate Facebook pages for our adopters to reconnect with the sending organizations

– where our adopters often post photos/stories and reconnect with foster/rescuers as well as connect with siblings to their adopted dog or cat. At the end of each week we send out an email to the adopters from that week with several reminders – part of the email includes an invitation for them to join our specific Facebook page/s to share their adoption story, post pix, and reconnect. The groups we have partnerships with really enjoy reconnecting with the pets they lovingly cared for until they could come to our shelter and be adopted into loving homes. OR some of the shelters have a standard template letter they attach to all the pets records so our adopters can send pictures and updates on the pet/s you may have fostered. If you adopted a puppy/dog or cat/kitten from one of our transport programs please join THEIR alumni group on Facebook! Post photos/stories and possibly re-connect with your pups siblings – fosters or rescuers…


WE LOOK FORWARD TO DEVELOPING A LONG LASTING PARTNERSHIP WITH YOUR GROUP –
AND SAVING MANY LIVES!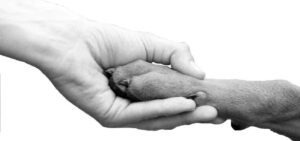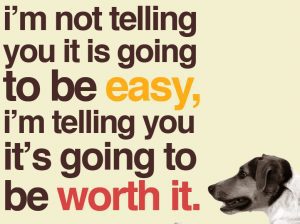 PLEASE CLICK ON THE LINKS BELOW FOR THE INFORMATION ON OUR SHELTERS TRANSPORT PROTOCOLS/PROCEDURES. It has all the necessary information about transporting pets to our shelter, vaccination requirements, canine and feline medical records template forms, and informational sheets about YOUR organization.
LINKS FOR ALL PAPERWORK – TEMPLATES FOR MEDICAL RECORDS – CHECK LIST FOR TRANSPORT: