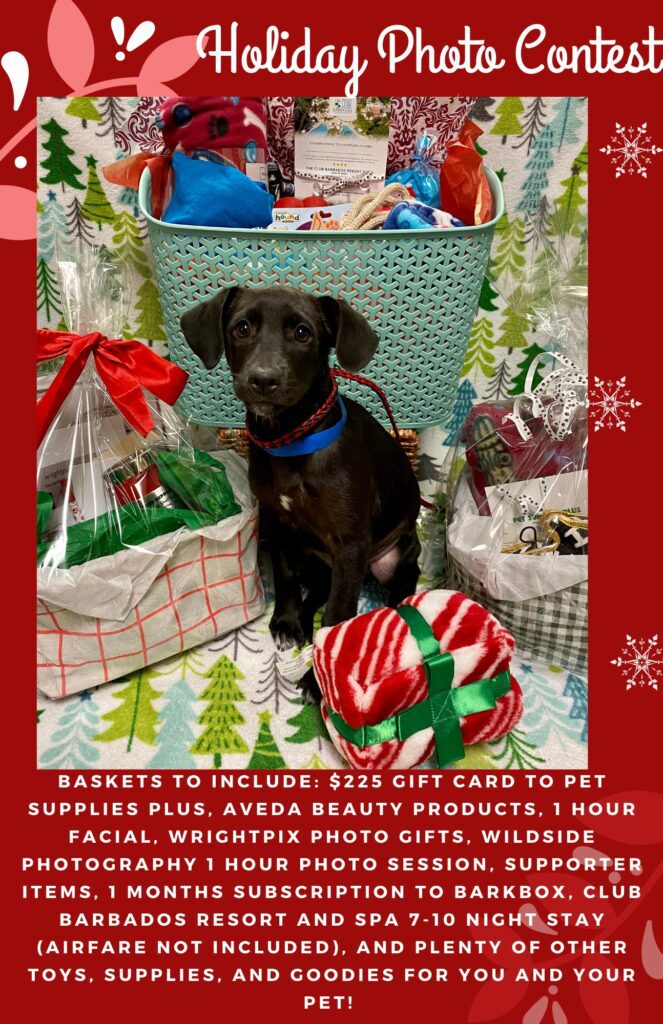 All who enter will have a chance to win one of these fabulous baskets.

To Enter the contest:
You will see the info/image (above in red with all info/details) posted at the top of both Facebook pages.

In the comments UNDER the post
–  FIRST click the DONATE BUTTON to submit your information and $25 submission fee (as seen directly below)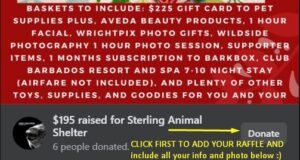 – THEN Enter your four legged furry friend's best holiday photo  click the donate button to submit your entry fee (as seen directly below)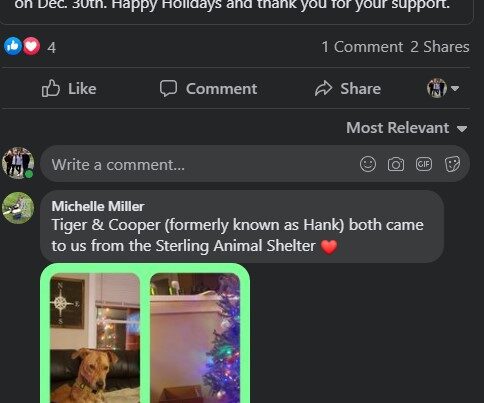 Staff will select
THREE
winners on Dec. 30th 2020
Winners will be contacted when the final decision/s are made – good luck and thank you for supporting a
wonderful cause. 100% of money raised will benefit our pets and programs
Happy Holidays and thank you for your support!
From all your friends with 2 legs and 4 at the shelter-We wish you a better happier healthier 2021….