Updated Information – With the news about coronavirus (COVID-19) changing rapidly, Animal Shelter Inc (ASI)and our on-site low cost veterinary clinic – Sterling Shelter Clinic (SSC) – thankfully took precautions early to help prevent the spread of this virus in our community and to keep our staff/volunteers and visitors safe.
Sadly, this meant closing the shelter, changing many of the shelter's daily operations (which when we re-open will include changing over to conducting adoptions by appointment – we are still ironing out the details), getting all shelter pets out of the shelter in to foster or to have been adopted, and cancelling out of state transports.
With the change in operations and a commitment to practicing social distancing, ASI/SSC need/ed to limit the number of employees and/or volunteers at the shelter at any given time.  This protocol was created to sustain current employee's hours through essential services, training, and special projects (painting/cleaning/organizing we've always got something to do here).
Unfortunately, this also left many staff unable to perform their normal tasks. ASI/SSC is and has been committed to providing our staff the opportunity to continue receiving their regular pay as long as possible while also applying for any grants we were eligible for. We held out as long as possible and then several more weeks financially before we were forced to have had to lay off a majority of our staff. Much like other businesses around the world, but devastating to ME as our little shelter well the staff and volunteers are part of MY own little family. Though at times we may be a dysfunctional family, we all support and care for one another and want the best for each other and especially for our pets that are adopted out, as well as our amazing adopting families and supporters!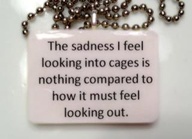 As the director, I take the safety of our staff, volunteers and visitors extremely seriously. So none of this was easy for us.
We are thankful that we received the initial round of Employer Grants the government spoke of. However, that money has essentially run out and the state and government have been slow to open businesses.
Being a shelter / clinic we are considered essential workers – yet we have no pets to adopt and many of the partners who do send animals to us have been unable to do so.
We appreciate ALL your support and to all of our supporters who've asked HOW they can HELP US? It simply brings tears to my eyes….without YOUR support and kind and generous donations we could not/would not be able to do any of the things we do.
As I type this, it looks like things are finally starting to return to the "new normal" and we hope to open the shelter within the next week or so.

Please continue to watch our website www.sterlingshelter.org or follow us on social media for updates.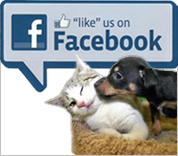 Many people are shocked to hear that our shelter and clinic are NOT financially supported by the city/state or government, and that we run 100% of the shelter and clinic on our adoption / surrender / clinic fees and any donations or grants we are lucky enough to receive. It's a LOT of work applying for a small number of grants open to animal shelters – and there are a LOT of shelters that we have to compete against, so sadly grants aren't anything to rely on.
So if you've adopted a pet from our shelter, used our on-site vet clinic for low cost services, or we've helped someone you know, or maybe just love pets and want to support a LOCAL non-profit who REALLY uses 100% of the money helping these pets get to our shelter and find the best families ever – we thank you!
Of all the times we've needed help…this is that time. We hope we can count on your help.

Here's just a few ways you can help….