As always, the continued health and safety of you and our employees is our greatest concern during this outbreak of COVID-19. Our shelter is working on possibilities and options as to when to open.
4/2/20 UPDATE – due to the constantly changing laws surrounding COVID-19, and day to day changes each state is implementing – We WERE tentatively planning to receive a transport the weekend of April 4th – THIS TRANSPORT HAS BEEN CANCELLED.

Going forward please watch our main webpage at www.sterlingshelter.org we will be posting and updating future dates we are hoping to get transports and if so their photos will be posted on our PETS FOR ADOPTION PAGE (IF or WHEN they do come).

When we DO get the opportunity to have another transport, We will also be posting more specific requirements on what to expect when we do open for adoptions – i.e. our standard operating procedures.

In the meantime, please consider ways you can help our furry friends, staff and volunteers as well as our LOCAL human first responders to keep them safe.

We will be posting updates about re-opening as we get more information from the state….For now, the SHELTER is closed for adoptions/surrenders. 🙁
REMINDER Our on-site vet clinic
IS STILL open Mondays – Thursdays 8am-4pm.
– Please see www.sterlingshelterclinic.org for more info or
– Email sterlingshelterclinic@gmail.com OR
– Call us at 978-422-8449 Mon-Thurs 8 am – 4 pm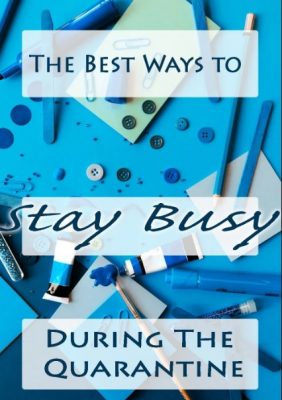 Looking for something to keep you busy?
How about starting to start SPRING CLEANING early? Items you haven't used, don't need/want, are clean and in good condition, consider donating to our shelter! We'll add these items to our Virtual Yard Sale. 100% of money raised from items we sell will benefit our shelters pets and programs.
If you've got items you'd like to donate please Email Marissa@sterlingshelter.org

Once we receive your email (please include)
– what item/s you'd like to donate,
– estimated value or what you paid for item/s (we can provide you with a receipt for your taxes),
– if possible, please include photos)

Once we receive this information, we will be able to determine when you can drop items off (or if really needed we can potentially have our staff/volunteers pick up depending on distance and item/s). Items can be pet or people related. We aren't picky! This could help us raise much needed money while we are closed.
---
Another FREE easy way to help our furry friends and get out for some exercise and fresh air all while keeping a safe distance from others….not only will you get some exercise – Go to WoofTrax.com, Download the FREE App and Support US Every Time You Walk (with or without Your Dog/s) – This is a GREAT FREE WAY to raise $ for our shelter just for WALKING (YOUR DOG).
The more people actively walking with the free Walk for a Dog app, the greater the donation to your selected animal organization! PLEASE NOTE WE ARE LISTED AS STERLING ANIMAL SHELTER INC. Use the app each time you grab for the leash. It's healthy for you, your dog, and your favorite shelter or rescue. Every Walk for a Dog counts, whether it's a walk around the block or a three-mile hike. Magnify your impact by sharing the app with your friends and family.
Join a challenge to win a donation for your animal charity –

STERLING ANIMAL SHELTER INC.
To join now, go to the Challenges tab on the WoofTrax app. Learn more
As always, we want to thank all of our supporters and pet lovers/owners for understanding and your continued support…. we really need the support and understanding from our shelter friends and supporters during this stressful time…. as I'm sure all others do. Please Stay safe!