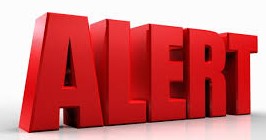 PLS NOTE – THE SHELTER PHONE LINES HAVE NOT YET BEEN TURNED ON AS WE ARE STILL IN THE EARLY STAGE OF FULLY RE-OPENING – you can email the shelter staff@sterlingshelter.org with any questions – the emails are checked multiple times daily. Please DO NOT call our vet clinic FOR SHELTER related questions (they won't be able to answer questions for the shelter side) – thank you for understanding.
---
We are so grateful to the numerous adopters who have welcomed new pets into their homes while stuck in social distancing limbo! This outpouring of available homes, combined with current domestic travel restrictions have curtailed pet transports from our shelter/rescue partners across the U.S.. That means that at this time, there are fewer pets available for adoption than usual. This also means that there are lots of wonderful potential adopters searching for a new family member, and pets are hard to come by (trust us we've been doing this a long time)!
If YOU are one of those wonderful potential adopters, please continue to check our shelter website PETS FOR ADOPTION page often, as this is the most reliable way to see if we have animals available for adoption. Our website is updated HOURLY. As always, **If you no longer see a pet on the website s/he has been adopted.**
As we DO slowly start to reopen our Adoption Center and implement additional safety protocols, we will be following MA / CDC recommendations as follows:
Adoptions by Appointment only. Currently we are NOT OPEN TO THE PUBLIC FOR WALK-IN's.
We CAN NOT accept SURRENDERS, found animals, OR walk-ins until further notice – pls email us if you have a pet you adopted from our shelter and can no longer keep him/her.  For any and all other surrender info pls see

https://www.sterlingshelter.org/humane-society/animal-shelter-adoption/
If you have an appointment scheduled with shelter staff, please be mindful of new safety guidelines for your time here at the Adoption Center:
All visitors are REQUIRED to wear a mask the entire time they are at the shelter and working with our staff/volunteers.(Children 2 years and under are NOT required to wear a mask.) We have extra masks if needed – please ask our staff.
Appointment availability will be limited to reduce public traffic and allow for proper sanitation between visitors. This is for YOUR safety as well as ours. Shelter staff may ask that you leave friends or non-household members at home to limit visitor exposure at the adoption center.
Shelter staff WILL still allow potential adopters to spend quality one on one time with their potential new pet and provide an adoption counselor to answer questions about habits, medical care, future needs, basic training tips, and provide veterinary information on your new pet.
You ARE still encouraged to bring resident dogs to meet potential new housemates to ensure a good match. We have multiple enclosed outdoor open-air pens to do meet and greets, to see if YOUR dog/s get along with the potential adoptee.
All visitors with scheduled appointments should arrive at least five minutes prior to their appointment time, and should REMAIN IN THEIR (temperature controlled) VEHICLE until an adoption staff member directs them inside the adoption center. For your safety and ours, please do not enter the shelter unaccompanied by a staff member, and please DO NOT ever leave a pet in a vehicle unless the A/C is running.
We appreciate your help during this unusual time, and your patience in following our new visitor protocols. Your compliance will allow us to re-open safely and do our very best to protect our family and yours.